What is it ?
---
Post your messages right onto your 3D Modem without any additional 3D tool program. Just like using a PowerPoint or Keynote, you don't have to learn any complicated software.
It is natural that your memos are automatically see-sawed when you pinching, zooming, panning even when you rotating your model, because your memos are attached onto the 3D model spatially.
That why we call it as the "3D Space memo".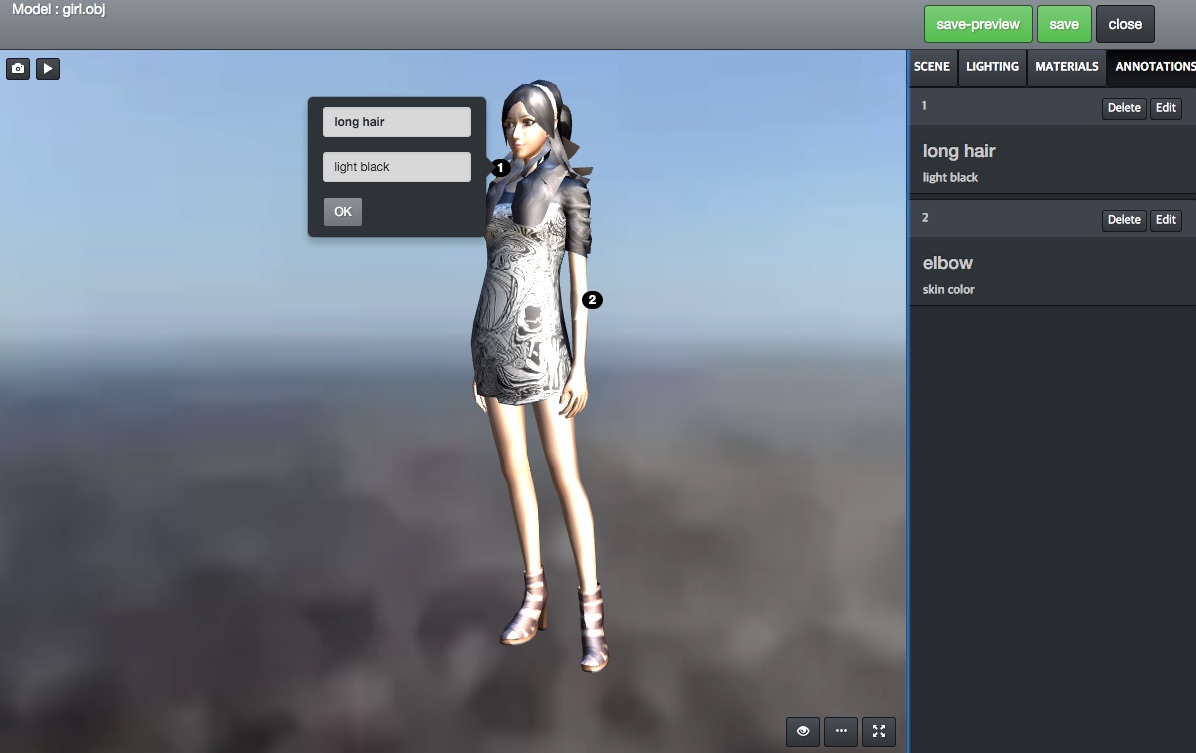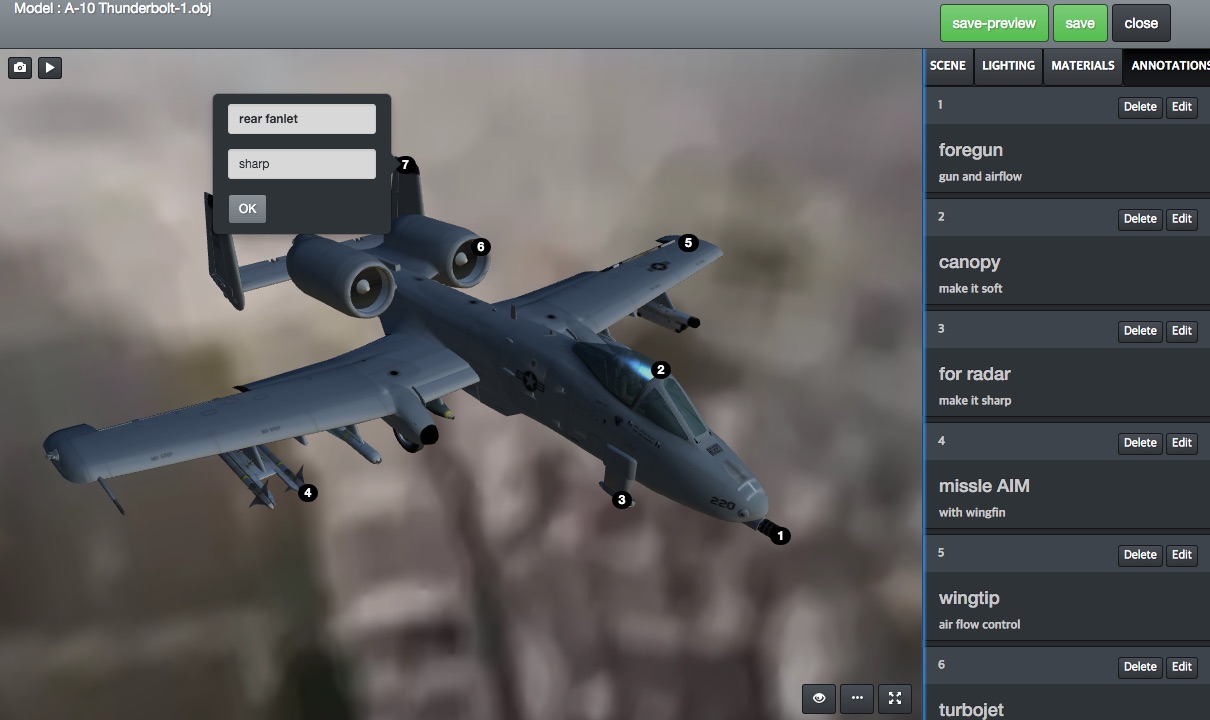 Just Double Click ..
---
To add a new memo on your 3D model, just double click on it, in "Annotation" mode.
We will do the rest complicated processing jobs. Then you can save and share your 3D model "with 3D Space Memo" by clicking "Embedded" button.
Any industrial domain …
---
At the education class, learning course , In the field of aerospace, machine manufacturing, even in 3D printing communication , this "3D Space memo" will function as a great communication tool.
Better communication …
---
Not only showing off your 3D model in any device, but also sharing your comments and messages right on top of a 3D model itself, so you can easily share your creative ideas as well.
Further more, at the online shopping mall, you, merchandisers can add detail description for the goods and products, right on that model.
Even we, consumers can post our questions and complaint right on the 3D viewed products. Isn't it great?